Released in 1994, the Sega 32X is a peripheral for the Sega Mega Drive intending to extend its life. The 32X simply slotted into the Mega Drives cartridge slot where you could then slot the 32X game into the top.
System Overview
In the midst of the 'bit wars', the 32X was Sega's attempt at getting on board with 32-bit technology relatively quickly and cheaply. Compared with the cost of the Mega CD add-on, the 32X was relatively affordable. However, released in 1994, it was very close to the release of Sega's next console, the Saturn, as well as the Sony PlayStation.
This ultimately proved to be the biggest negative with consumers. Those who purchased the 32X in 1994/1995 would find out that the Saturn was to be released months later. From a marketing point of view, this was disastrous and pretty much killed the 32X weeks after it had launched. Another limiting factor was the lack of games and power when compared with the Saturn & PlayStation.
The 32X would remain on sale until 1996.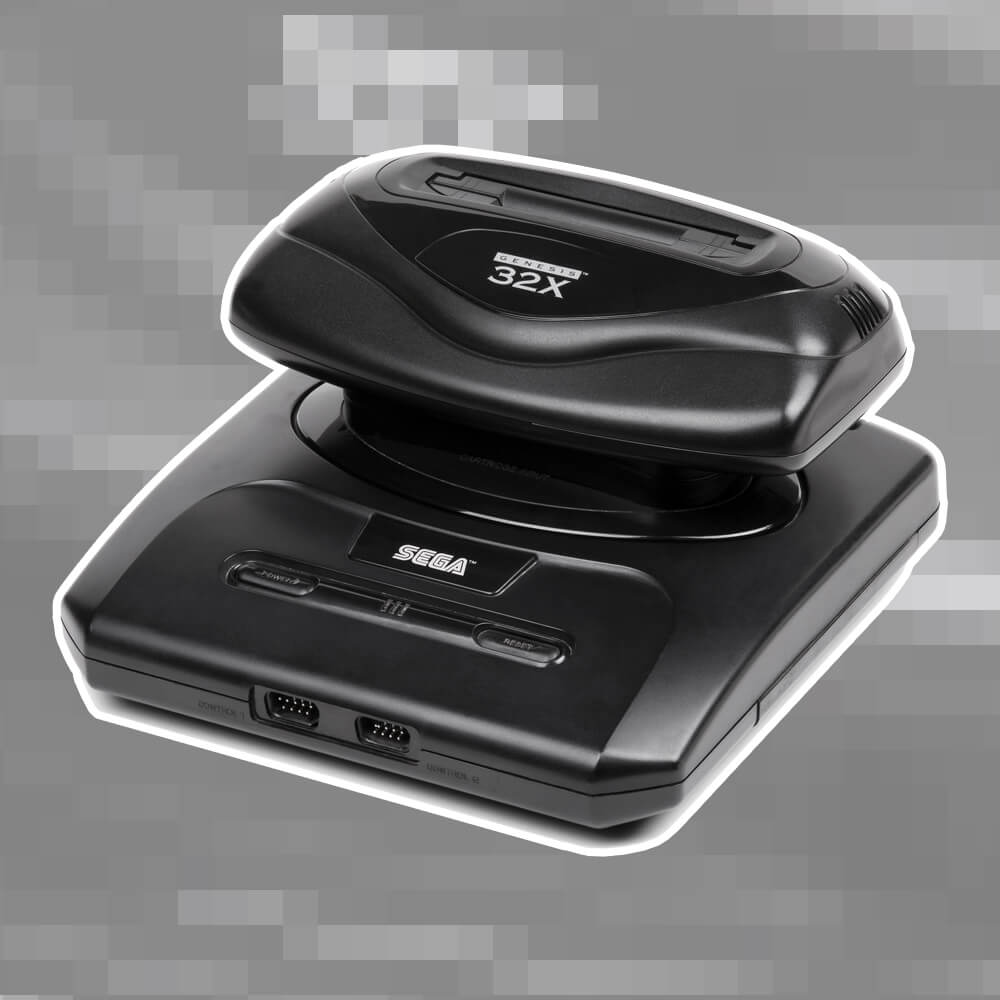 WHERE TO BUY THE Sega 32X
How to Emulate this system?
Sega 32X emulation is reasonably well catered for, we recommend taking a look at RetroArch if you are seeking an all in one solution. RetroArch emulates a large number of systems including the Sega 32X. RetroArch is a front end that utilises emulator 'cores', it is reasonably easy to use and has lots of good supporting documentation on how to use it. RetroArch is available across a number of platforms including Windows, Mac, Android, iOS, Raspberry Pi and many consoles. Take a look at our quick start guide for RetroArch which can get you up and running in 5 minutes.
Also, check out the other Sega 32X emulators we enjoy using:
| Emulator | Description | Platform |
| --- | --- | --- |
| KEGA Fusion | KEGA Fusion is hands down the best stand alone emulator for Windows, Mac & Linux. It emulates SG-1000, Master System, Game Gear, Mega Drive, Mega CD & 32X games. | Windows / Mac / Linux |
Raspberry Pi Sega 32X Emulator
The Raspberry Pi is a compact single board computer which has become very popular for emulating retro computers and consoles. You can buy the Pi very cheaply and has a whole community supporting and building accessories and applications that are compatible with.
Significantly, for Retro Gaming enthusiasts, the Raspberry Pi offers fantastic all round emulation of many systems. It offers the ability to play Sega 32X games on HDTVs via HDMI or older CRT TVs via composite outputs. Combining the Raspberry Pi with Retropie, you have a device capable of emulating anything from the Atari 2600 to the Sony PlayStation.
Check out the different Raspberry Pi packages you can pick up on Amazon using the button below.