There are only two choices when looking at the best Amiga Emulator, this is WinUAE and FS-UAE. Both based on the original development of the UAE project, WinUAE & FS-UAE are the most up to date and advanced Amiga emulators available. Both regularly updated and benefit from a huge community of users.
Both applications will give you the best emulation experience available, but it is often observed that Amiga Emulators can be fiddly to set up and can be intimidating to inexperienced users.
Best Amiga Emulator for PC & Advanced Users – WinUAE
WinUAE without a doubt retains it's crown for being the most advanced and widely used Amiga Emulator on WIndows PC's, hence the name WinUAE.
If you are a confident PC user and are familiar with the concepts of emulation, managing kickstart ROMs, system configurations and enjoy the whole process of setting up your emulators, then WinUAE is the Amiga Emulator for you.
This doesn't mean to say if you are a beginner, then WinUAE won't be for you. It is still a simple to use application, there is just a slightly longer learning curve with some of the more advanced options available.
WinUAE places are degrees of emphasis on compatibility and cycle-exact accuracy. You'll be able to emulate everything from the original classic Amiga's such as the A1000, A500, A1200 & CD32, through to the Amiga machine you always dreamt of back in the day, kitted out with accelerator boards and maxed out specs. WinUAE Boasts virtually 100% compatibility in it's cycle-exact A500 emulation, which is hugely impressive.
WinUAE Features Include:
The most comprehensive Amiga Emulator available – WinUAE has you covered in EVERY respect, from simple Amiga 500 gaming, through to almost fantasy Amiga builds utilising 68060 CPU and Graphics Boards.
Accurate Cycle Exact Amiga Emulation – All chipsets from the A1000, OCS, ECS & AGA emulated, including cycle-exact modes.
Complete range of Motorola CPUs – All CPUs from the 68000 through to the 68060 are available.
CD Support – Perfect for accessing CDTV & CD32 software and content.
CDTV/CD32 CD Features – Automatically detects CD type and also emulates the CD32 FMV module for VCD playback.
Additional Amiga based System emulation – This includes Arcadia, American Laser Games and Laserdisc player based systems.
Fully configurable system settings – Tweak until your heart's content with full configuration available for system FPU, Memory, Floppy Drives, Parallel & Serial Ports, MIDI and RTG & PPC Graphics boards.
Also, check out our WinUAE set up guide HERE if you need help with the basics.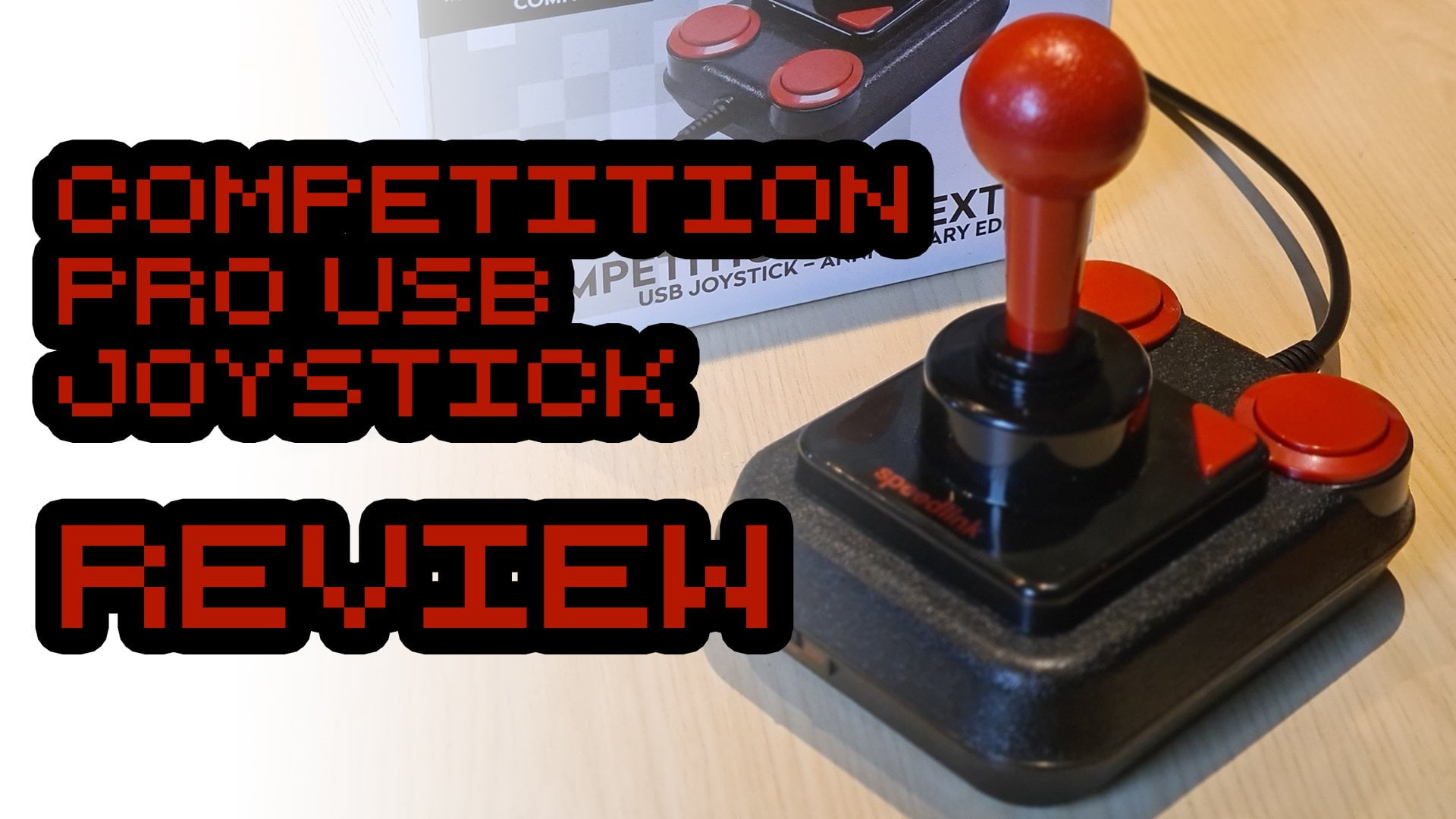 Best Amiga Emulator for Games and Ease of Use – FS-UAE
If you are looking for an easy to use, more game oriented Amiga Emulator for the PC, then FS-UAE is the best choice. Also, if you are a Mac, Linux and Android to a slightly lesser extent, FS-UAE is pretty much your only choice!
FS-UAE brings the best of both accurate Amiga Emulation, but with a simpler GUI and set up than WinUAE. 
It's interface when booted for the first time instils confidence with it's menu system being broken down into simple tabs such as Main Configuration Options, Floppy Drives, Hard Drives, Input Options. There are also built in preset options to help you make that one click set up of your emulated Amiga, that much easier.
One of the features I love about FS-UAE is it's integration with the OpenRetro Game Database, allowing your Amiga game library to be scanned and game artwork and screenshots to be imported. You can then access your games from in a big screen mode with a controller, using an attractive animated wheel to flick from A-Z.
Another really important feature of FS-UAE is it's baked in WHDLoad support. WHDLoad can be a little tricky to get up and running, but not here! Simply add your WHDLoad archive as a Hard Drive image, then it will be identified as a WHDLoad game and configure settings for you, wonderful feature!
FS-UAE Features Include:
Best out of the box Amiga experience – FS-UAE offers you the best pick up and play experience. Sure, there is a little set up involved, but it is simpler than WinUAE and works wonderfully for Amiga gamers.
Accurate Amiga Emulation – WinUAE based emulation code, recreating the A1000, A500, A500+, A3000, A600, A1200, A4000 & CD32, as well as customisation options to build your dream Amiga!
Beautiful GUI accessible with game controllers – Access your Amiga game library from the comfort of your favourite controller. Perfect for playing your Amiga games when using a frontend such as Launchbox.
OpenRetro Database Integration – FS-UAE automatically scans your game files and imports box art and screenshots for use with the FS-UAE GUI.
Easy to access configuration interface – FS-UAE offers easy to access configuration, making setting up your Amiga emulation set-up easy for beginners.
Online Play – Imagine being able to play games online with fellow Amiga users back in the day, well, now it's possible!
Built in WHDLoad support – Simple to use WHDLoad game launching. Use both zip and lha archives.
PPC Accelerators – Emulation of PPC accelerators means you can run a high end Amiga using AmigaOS 4.1, continue your Amiga habit into the future!
The FS-UAE site has some excellent guides to get you up and running as well as a strong community forum and Discord channel, so be sure to check these out too.
Best Amiga Emulator For Raspberry Pi – Amiberry
The Raspberry Pi is an excellent choice when it comes to building a high powered modern 'miniature' Amiga. They are affordable and very customisable, perfect for
Whilst there have been some excellent pre built images such as PiMiga, these can be quite hard to get hold of and also may not be suitable for those who wish to simply add Amiga emulations in to their RetroPie setup.
The best Amiga Emulator for Raspberry Pi projects is Amiberry, not just for the fact it has all the functionality you will likely need, but it is readily available in a number of distros such as RetroPie & Amibian, meaning you only have to download Amiberry within the existing distro environment.
Amiberry Features Include:
Fully Configurable Amiga Emulation – Like with all the other Amiga emulators, AmiBerry is based on UAE, so you have access to a wide range of emulation functions.
All The Power of WinUAE – Recreate your old Amiga set up such as well as configuring your dream Amiga, all this is possible with Amiberry.
Easy To Configure – With it's easy to use GUI, Amiberry will feel very familiar to anybody who has used the likes of WinUAE before.
Online Amiga Emulators
For a quick fix of Amiga gaming, why not check out an Amiga Emulator Online. Archive.org have a ready to play selection of Amiga games available in your browser at a click of a button.
Forget emulation, I want a real Amiga!
Want to feel the classic Amiga keyboard under your fingers? Hear the disk drive clunk and whir? Then check out some of these fantastic ebay listings and take the plunge back in to being an Amiga owner!
I Want to know more about the Commodore Amiga
Why not check out our articles on the range of Commodore Amiga computers, as well as a video compilation of the Best Amiga Games ever made.
What is a Kickstart Rom and what is it used for?
Before you set off, it is worth noting that Amiga emulation requires the use of a 'Kickstart ROM'. The kickstart is essentially a small piece of software built into the ROM of the Amiga (This was actually in the form of a disk with the Amiga 1000), which allowed the Amiga to load software.
You will find with both WinUAE & FS-UAE, you will be required to select a Kickstart ROM file in order to 'boot' your Amiga.
There are two options here, simply utilise the supplied built in 'AROS' Kickstart ROM, but this comes with the potential price of lower compatibility with Amiga software. Or, alternatively, purchase all of the Amiga Kickstart ROMs with Amiga Forever.
The cheapest way to obtain the Kickstart ROMs with Amiga Forever is to purchase their Value Edition package, which gives you the full Amiga Forever application (which is actually decent in it's own right and uses WinUAE), as well as all the Kickstart ROM files – And all completely legally!
For more details on Amiga Kickstart ROMs and where to get them, check out our where to get Amiga Kickstart ROMs guide.