The Vectrex is very much an oddity in games console history. Developed as a concept and system by Smith Engineering, the Vectrex found it's first release in North America in 1982, then in Europe and Japan the following year.
System Overview
The Vectrex is a unique standalone system which incorporates a 9 inch CRT screen in to an all in one unit. The system bucked the trend of console of the time running in full colour, by running with a monochrome monitor, but was able to accomodate colour 'overlays' on the screen. The display on the Vectrex is very striking due the unique vector graphics which are bright and vivid due to the clever method used to generate the vectors using a standard CRT screen.
Unfortunate timing with the release date of the Vectrex meant that, although intial sales looked strong, the lifespan of the Vectrex was limited due to the video game industry crash in 1983 in North America.
Whilst the Vectrex was developed by Smith Engineering, it was manufactured by General Consumer Electronics initially, then by the Milton Bradley Company (MB) up until 1984, upon which the system was discontinued.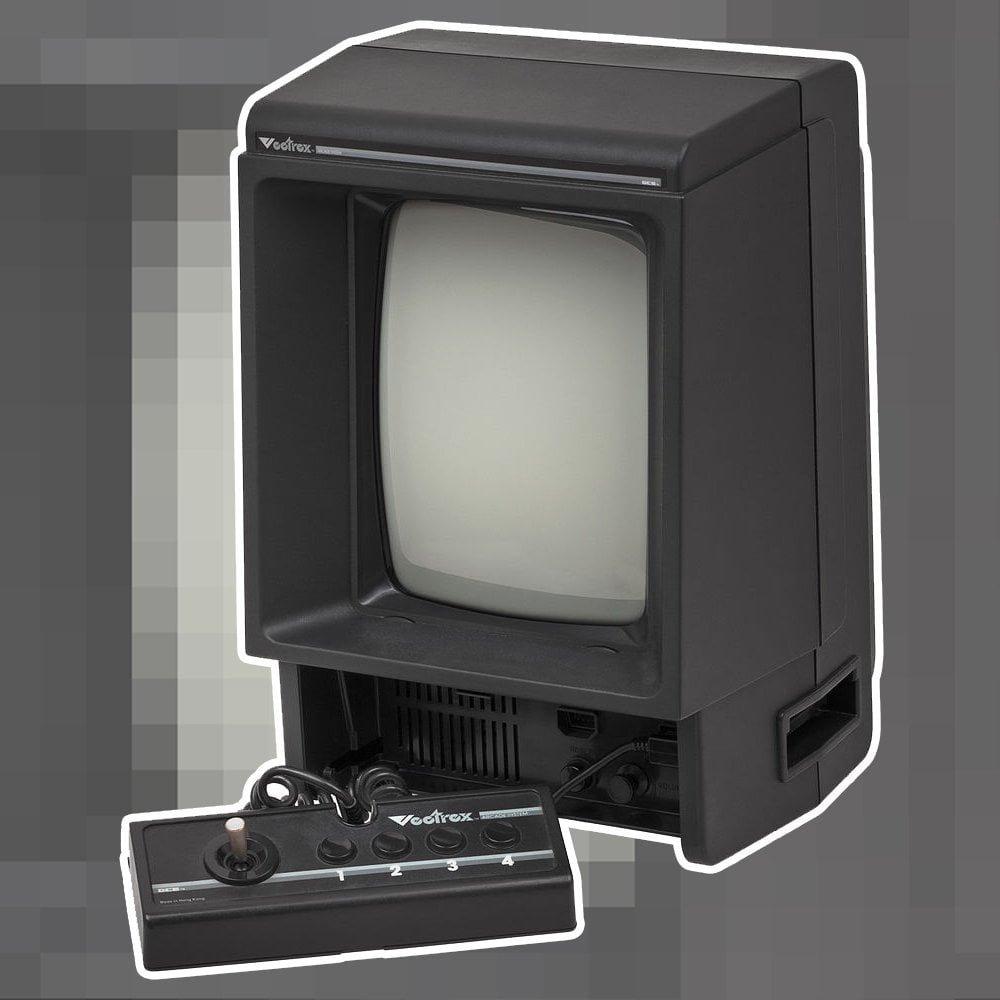 WHERE TO BUY THE Vectrex
How to Emulate this system?
Vectrex emulation is reasonably well catered for, we recommend taking a look at RetroArch if you are seeking an all in one solution. RetroArch emulates a large number of systems including the Vectrex. RetroArch is a front end that utilises emulator 'cores', it is reasonably easy to use and has lots of good supporting documentation on how to use it. RetroArch is available across a number of platforms including Windows, Mac, Android, iOS, Raspberry Pi and many consoles. Take a look at our quick start guide for RetroArch which can get you up and running in 5 minutes.
If you are looking for a standalone emulator, then consider trying one of the following Vectrex Emulators.
| Emulator | Description | Platform |
| --- | --- | --- |
| JSVecX | The quickest way for you to play try out some Vectrex emulation by using this browser based port of the VECX emulator. | Browser Based Emulator |
| ParaJVE | ParaJVE is a Vectrex emulator for Windows, Mac OSX & Linux, it comes bundled with a range of original and homebrew games for you to try. | Windows / Mac / Linux |
Vectrex emulation using a Raspberry Pi
The Raspberry Pi is a compact single board computer which has become very popular for emulating retro computers and consoles. You can buy the Pi very cheaply and has a whole community supporting and building accessories and applications that are compatible with.
Significantly, for Retro Gaming enthusiasts, the Raspberry Pi offers fantastic all round emulation of many systems. It offers the ability to play Vectrex games on HDTVs via HDMI or older CRT TVs via composite outputs. Combining the Raspberry Pi with Retropie, you have a device capable of emulating anything from the Atari 2600 to the Sony PlayStation.
Check out the different Raspberry Pi packages you can pick up on Amazon using the button below.