First released in 1982, the ZX Spectrum is Sinclair's most well-known brand of home computers.
Offering either 16k or 48k of RAM, the ZX Spectrum utilised the same CPU as the ZX80/ZX81, the Zilog Z80. There were 8 models of ZX Spectrum produced in its lifetime, ranging from the first rubber-keyed ZX Spectrum to the Spectrum +3 in 1987.
Competing primarily with the Commodore 64 and Amstrad CPC, the ZX Spectrum sold c. 5 million units. This was predominantly in Europe, but the ZX Spectrum certainly enjoyed the most success in the UK.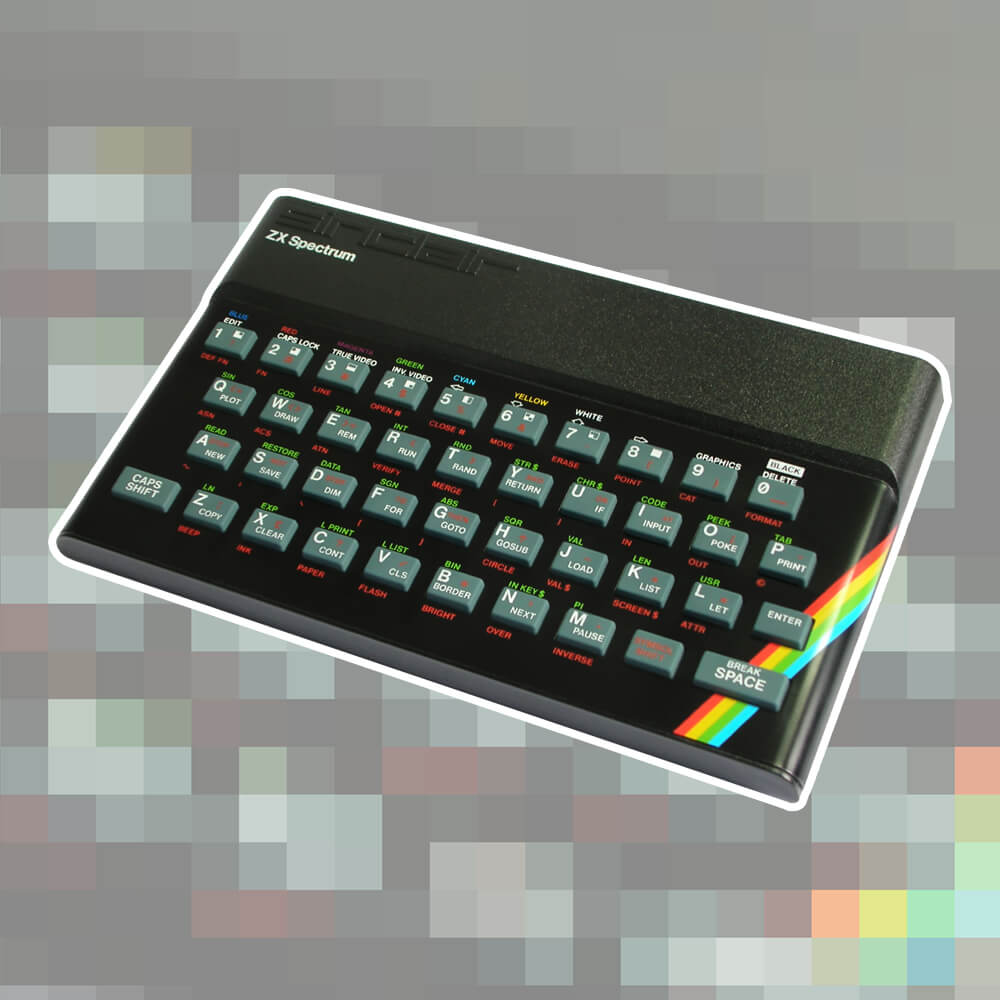 Amazingly, over 24,000 pieces of software have been developed for the ZX Spectrum. With a still enthusiastic scene for the system, this number continues to increase.
The first ZX spectrum in its 16k and 48k guises were housed in a compact, neatly designed black unit. It has a membrane keyboard, but this time has actual rubber keys giving the user more feel than with the ZX80/ZX81. The sound on the system was delivered by an onboard 'bleeper', this is revered to this day and very much characterises the system.
The 16k and 48k rubber key ZX Spectrums were followed by the release of the ZX Spectrum+ in 1984. The Spectrum+ is essentially a 48k Spectrum but housed in a new case using an injection moulded keyboard.
BEST ZX SPECTRUM GAMES
With over 12,000 games developed for the ZX Spectrum, it is tough whittling down a definitive Best ZX Spectrum Games list. Luckily, we have put together our favourites for you. Check out our article below as a great place to start.
22 OF THE BEST ZX SPECTRUM GAMES | HOW TO RETRO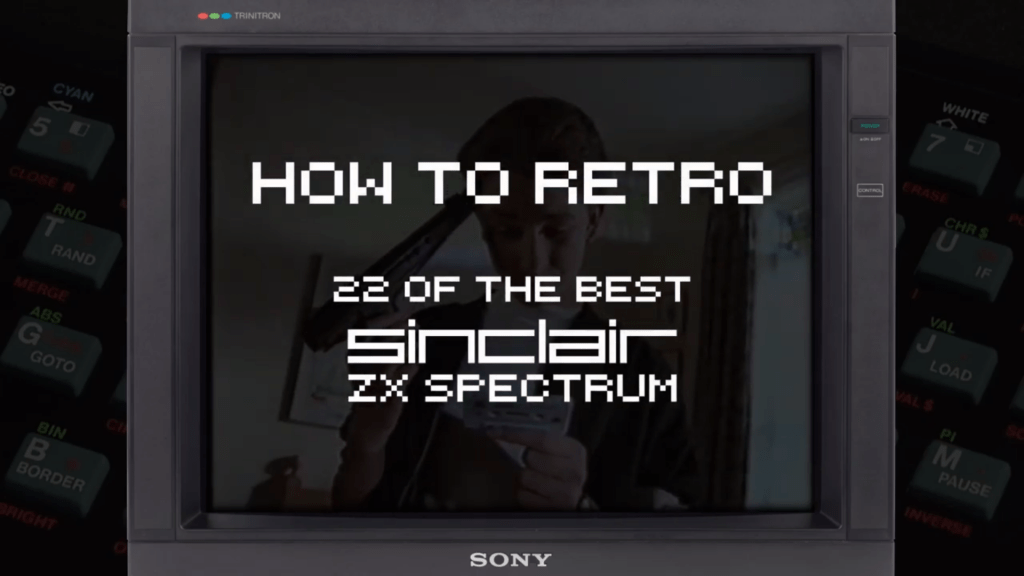 How To Emulate This System?
Sinclair ZX Spectrum emulation is reasonably well catered for, we recommend taking a look at RetroArch if you are seeking an all-in-one solution. RetroArch emulates a large number of systems including the Sinclair ZX Spectrum. RetroArch is a front end that utilises emulator 'cores', it is reasonably easy to use and has lots of good supporting documentation on how to use it. RetroArch is available across a number of platforms including Windows, Mac, Android, iOS, Raspberry Pi and many consoles. Take a look at our quick start guide for RetroArch which can get you up and running in 5 minutes.
Also, check out the other Sinclair ZX Spectrum emulators we enjoy using:
| Emulator | Description | Platform |
| --- | --- | --- |
| Spectaculator  | Spectaculator is one of the best ZX Spectrum emulators available across a number of platforms, definitely the simplest start to ZX Spectrum emulation. | Windows / Android/ iOS |
| Fuse | FUSE is one of the most widely regarded standalone emulators for the ZX Spectrum. | Windows |
A lifelong avid gamer and computing enthusiast, Matt has decades of experience in the field, so producing retro orientated content for How To Retro comes is second nature to him. Now over 40 years old, Matt now even considers himself retro, but fortunately, nobody has developed a Matt emulator (not yet at least!).