Released in 1990/1991, the Sega Game Gear is Sega's answer to Nintendo's immensely popular handheld, the Game Boy. Also competing with the Atari Lynx and TurboExpress, the Game Gear is a full colour, backlit, handheld console.
System Overview
Positioned as a much technically superior system to the Game Boy, the Game Gear is essentially viewed as a portable Master System. It's games are often very close ports of Master System versions, making it a very attractive system.
There was a significant downside to all of these superior technical benefits, the battery life. Powered by 6 AA batteries, the Game Gear only runs for around 3-4 hours. Compared to the Game Boy running over 30 hours on 4 AA batteries, Nintendo ultimately won the handheld war.
This did not stop the Game Gear from being an extremely popular system though. Selling over 10 million units and enjoying a game library of over 300 games. Unfortunately, developers were restricted by Nintendo's tight contracts meaning they could not make games for rival systems. The Game Gear outperformed the Atari Lynx and NEC TurboExpress, making it the best colour handheld console of the era.
The system was sold until 1997.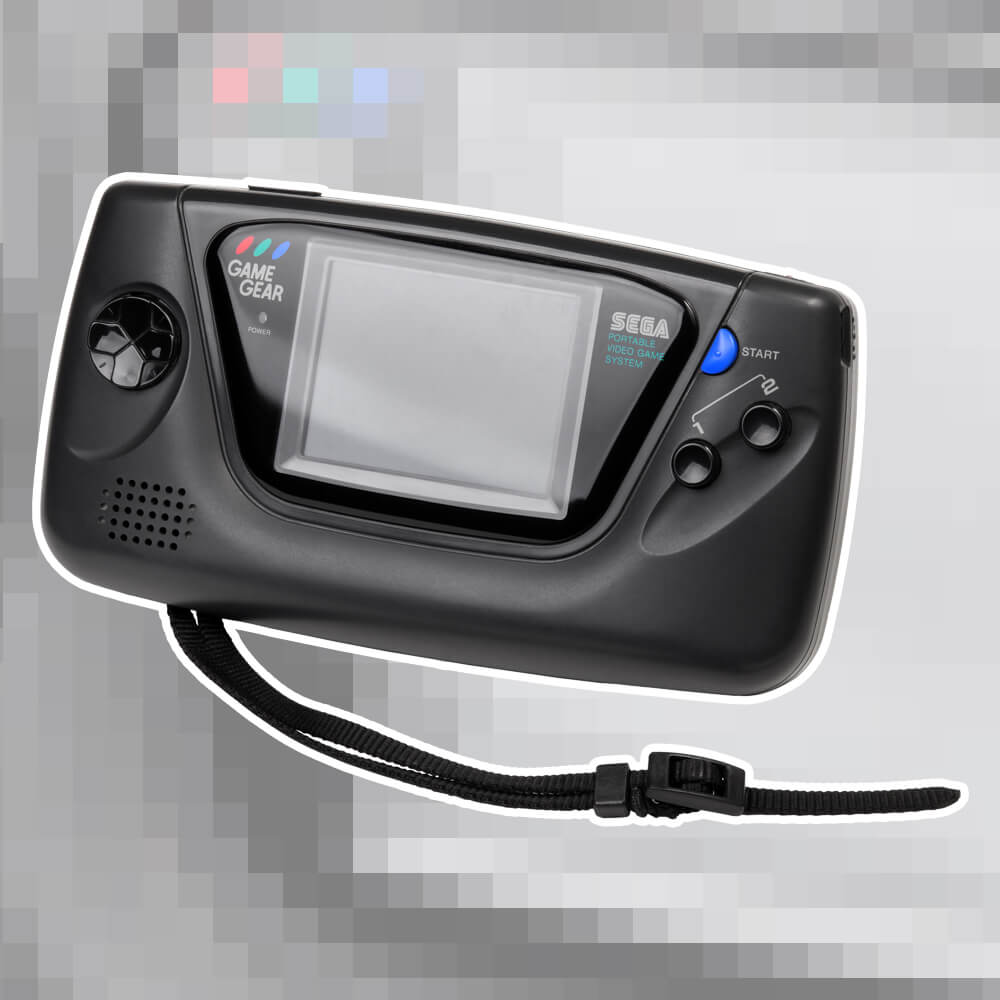 WHERE TO BUY THE Sega Game Gear
How to Emulate this system?
Sega Game Gear emulation is reasonably well catered for, we recommend taking a look at RetroArch if you are seeking an all in one solution. RetroArch emulates a large number of systems including the Sega Game Gear. RetroArch is a front end that utilises emulator 'cores', it is reasonably easy to use and has lots of good supporting documentation on how to use it. RetroArch is available across a number of platforms including Windows, Mac, Android, iOS, Raspberry Pi and many consoles. Take a look at our quick start guide for RetroArch which can get you up and running in 5 minutes.
Also, check out the other Sega Game Gear emulators we enjoy using:
| Emulator | Description | Platform |
| --- | --- | --- |
| KEGA Fusion | KEGA Fusion is hands down the best stand alone emulator for Windows, Mac & Linux. It emulates SG-1000, Master System, Game Gear, Mega Drive, Mega CD & 32X games. | Windows / Mac / Linux |
Raspberry Pi Sega Game Gear Emulator
The Raspberry Pi is a compact single board computer which has become very popular for emulating retro computers and consoles. You can buy the Pi very cheaply and has a whole community supporting and building accessories and applications that are compatible with.
Significantly, for Retro Gaming enthusiasts, the Raspberry Pi offers fantastic all round emulation of many systems. It offers the ability to play Sega Game Gear games on HDTVs via HDMI or older CRT TVs via composite outputs. Combining the Raspberry Pi with Retropie, you have a device capable of emulating anything from the Atari 2600 to the Sony PlayStation.
Check out the different Raspberry Pi packages you can pick up on Amazon using the button below.