Released in 1998/1999, the Sega Dreamcast is Sega's final console. Part of the sixth generation of consoles, the Dreamcast competed with the PlayStation 2, GameCube & Xbox. The Sega Dreamcast launched over a year before the PS2 and over 2 years before the GameCube & Xbox.
System Overview
Following the commercial failure of the Sega Saturn, the Dreamcast was designed to be as cost-effective as possible for Sega to produce. This involved fewer custom chipsets and utilising more off the shelf components.
Significantly, Sega had learned their lesson from the Saturn launch and ensured the Dreamcast launched with a number of solid titles. This (almost) includes the next full Sonic the Hedgehog game, Sonic Adventure. This certainly helped with pre-orders of the system, but unfortunately, the game was delayed by several weeks after the system's release.
System sales targets were hindered by a supply issue of some key components. Another unfortunate turn of events was that Electronic Arts declared they would not develop games for the Dreamcast. EA was very much up and coming in the sports game sector at the time, so was certainly not a positive for the launch.
Sega produced an excellent console in the Dreamcast, pioneering with online functionality, unique controllers and delivering a technically strong system. Unfortunately, previous mistakes, changes in leadership and the hold that Sony established on the market all caught up with Sega. Having sold just over 9 million units, it was announced during January 2001 that Sega would cease production of the Dreamcast. Not only that, but Sega also announced they would be developing games for rival platforms. This ended a proud history of Sega producing consoles.
Sega still operates to this day producing games and for a number of platforms. Most notably, for their old rivals, Nintendo.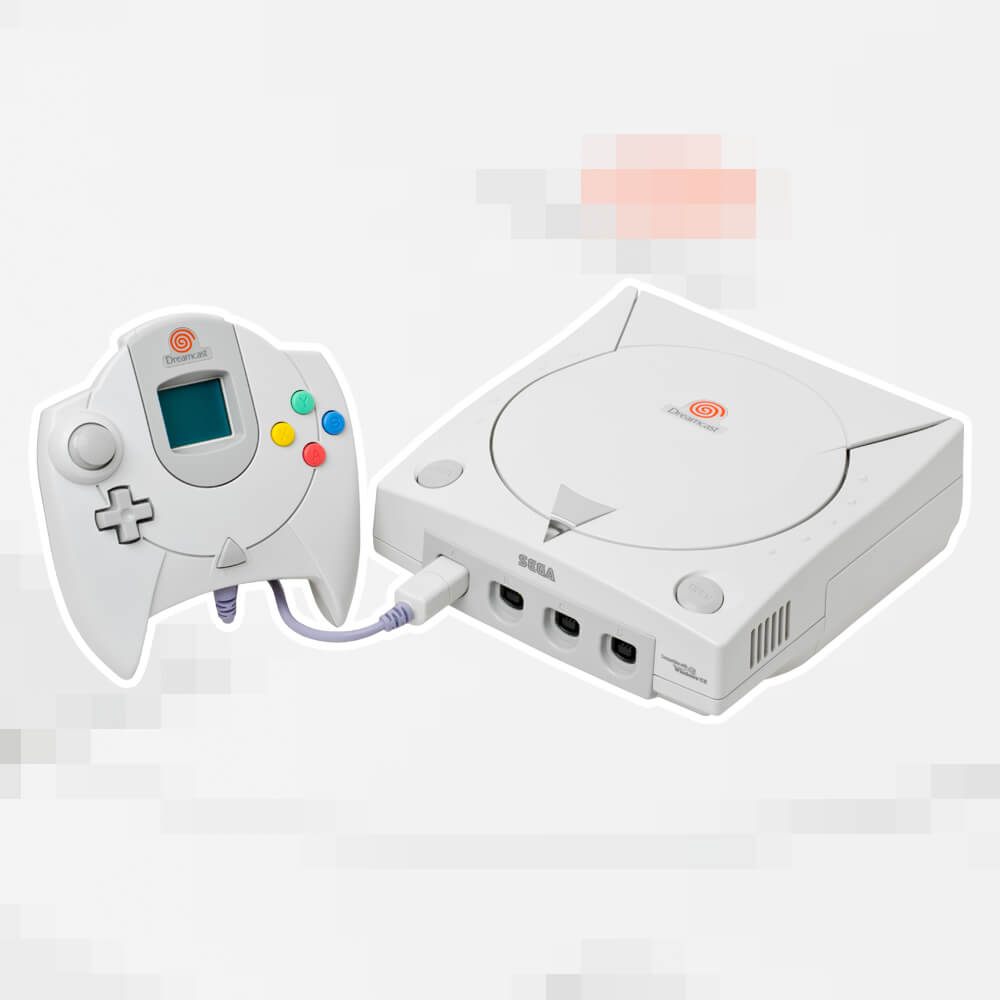 WHERE TO BUY THE Sega Dreamcast