If you want an all-in-one emulation solution, then look no further than RetroArch. RetroArch acts as a front end for multiple emulation cores (known as libretro cores). Each core emulates a system and RetroArch allows you to access them all from a single place.
We walk you through the simple installation process and how to install your first emulation core. RetroArch is hugely configurable and at first sight, the number of options can appear quite intimidating. This is certainly not a negative, RetroArch is our go-to emulation tool due to its versatility.
In this guide, we take a look at the Windows version
Step 1 – Download RetroArch
Visit https://www.retroarch.com, go to the downloads page and download the installer file. (If you are unsure whether to install the 64bit or the 32bit version, press the Windows key and Pause Break together on your keyboard, this will bring up the Windows System Control Panel – Here you will see under 'System Type' which version of Windows you have installed. Simply download the version which matches your installed Windows type listed here.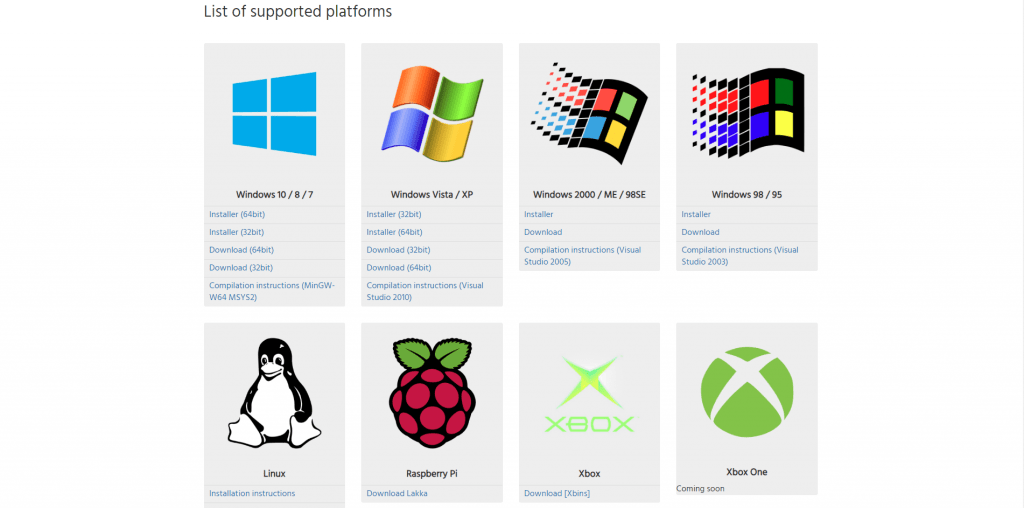 Step 2 – Open the Installer File and proceed with the Installation
Once you have downloaded the RetroArch installer file, open it and proceed with the installation.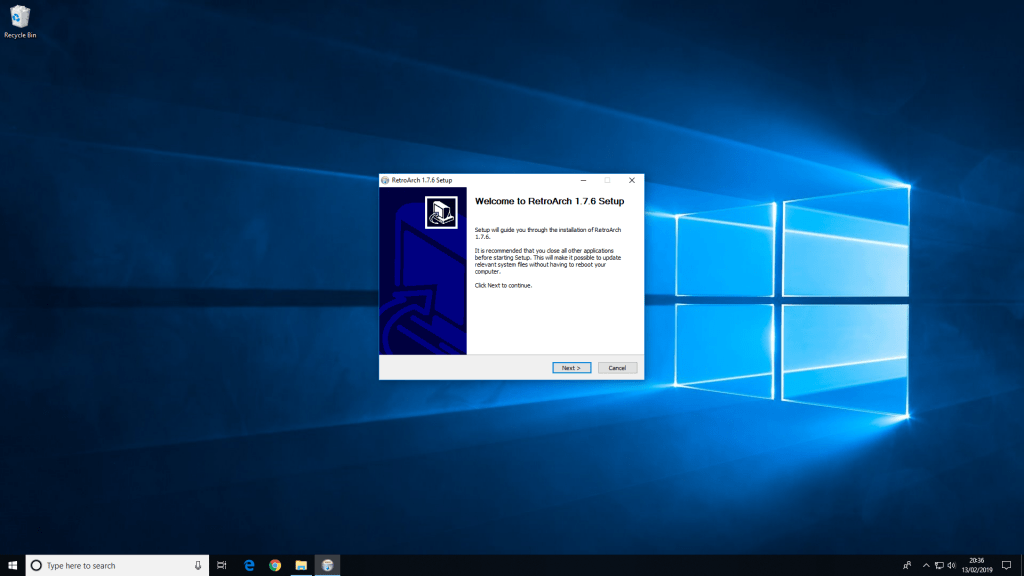 Step 3 – Open RetroArch
Once you have successfully installed RetroArch, open the application and you will be presented with the main menu. You can navigate around the menu via your keyboard or any controller that may already be connected (RetroArch will auto-configure a number of wired and wireless controllers).
Basic navigation with the keyboard is easy though. Use the arrow/cursor keys to move around the menu, press return to select a menu option, and backspace will take you back a step to the previous menu/selection.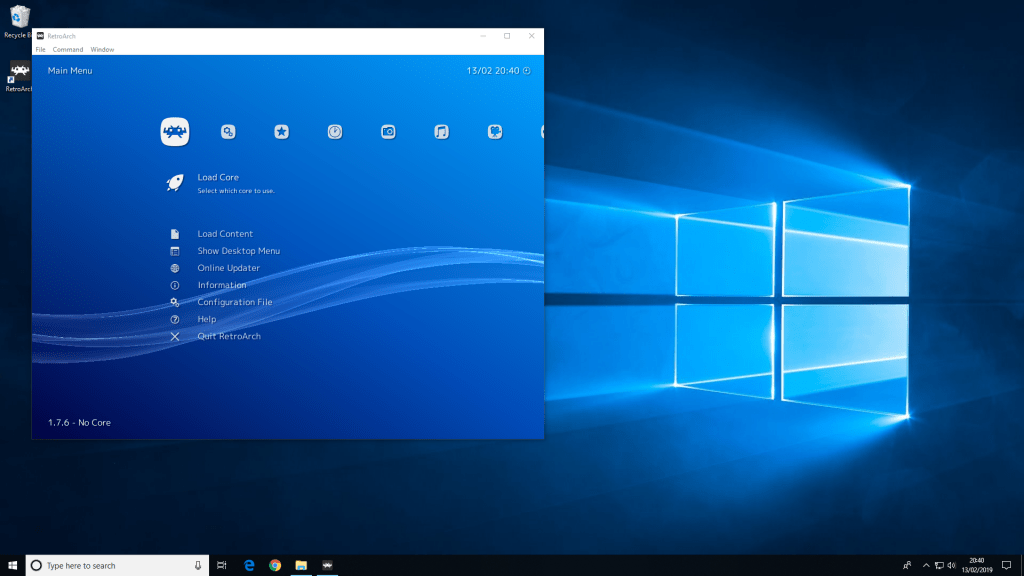 Step 4 – Installing your first Emulation 'Core'
This simply means you will now install the emulator of your choice. In this example, we are going to download a libretro core that emulates a number of Sega systems, including the Sega MegaDrive/Genesis. You need to select 'Load Core' from the first menu (The one with the Space Invader-like icon), then scroll down and select 'Download a Core'.
This will take you to a long list of emulation cores where all the system names for them are listed. We want to scroll down to the core which is called 'Sega – MS/MD/CD/32X (PicoDrive). PicoDrive is the name of the emulator core which will power our MegaDrive/Genesis emulation. Select this core by pressing return, you will notice the yellow text at the bottom of RetroArch confirming the download of the emulation core.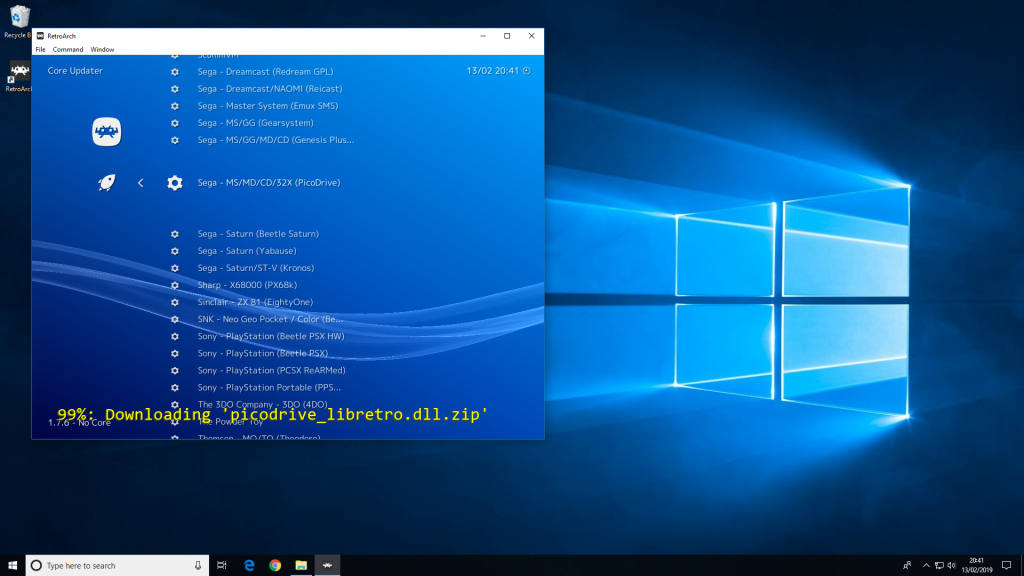 Step 5 – Loading your first Retro Game
Now you have the emulation core installed, You're essentially ready to go! Fortunately, RetroArch automatically configures many controllers, so if you already have your controller connected, there is a good chance you're ready. If you find your controller is not responding, visit https://docs.libretro.com/guides/input-and-controls/ for details on how to configure controls manually.
So, here is the (potentially) tricky part, you may be asking "Where can I download a game a ROM/ISO?". A ROM/ISO is a copy of the game cartridge/tape/CD/DVD which can be loaded into the emulator to play.
Downloading game ROMs as you may already know is a contentious area, but generally speaking, a good place to start is to own the actual game prior to hunting down a copy of the ROM/ISO. We cannot directly recommend any sites or resources for these materials, but a quick search online will soon make things apparent!
Let's assume you have a MegaDrive/Genesis game ROM to load into the PicoDrive core. All you need to go back to the main menu and select 'Load Content'. Next, select the drive (e.g. C:) and locate where the file is stored. Once you have found the file, select it and the game will load.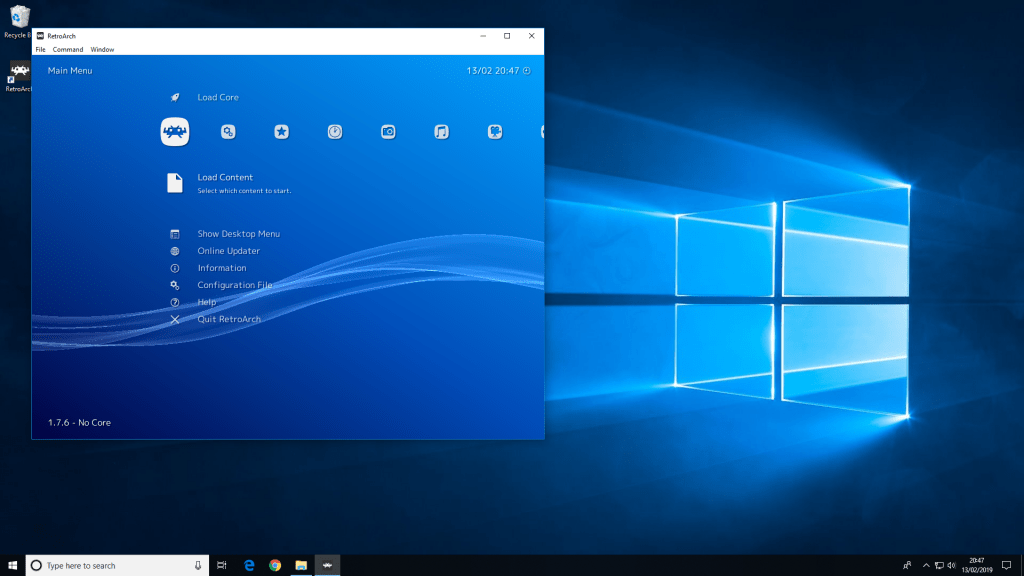 Step 6 – Enjoy the Retro Gaming goodness!
That is it. A few simple steps and you're ready to go!
The game will then load in windowed mode. If you want to flick between windowed and full-screen mode, press 'F' to switch between the two modes.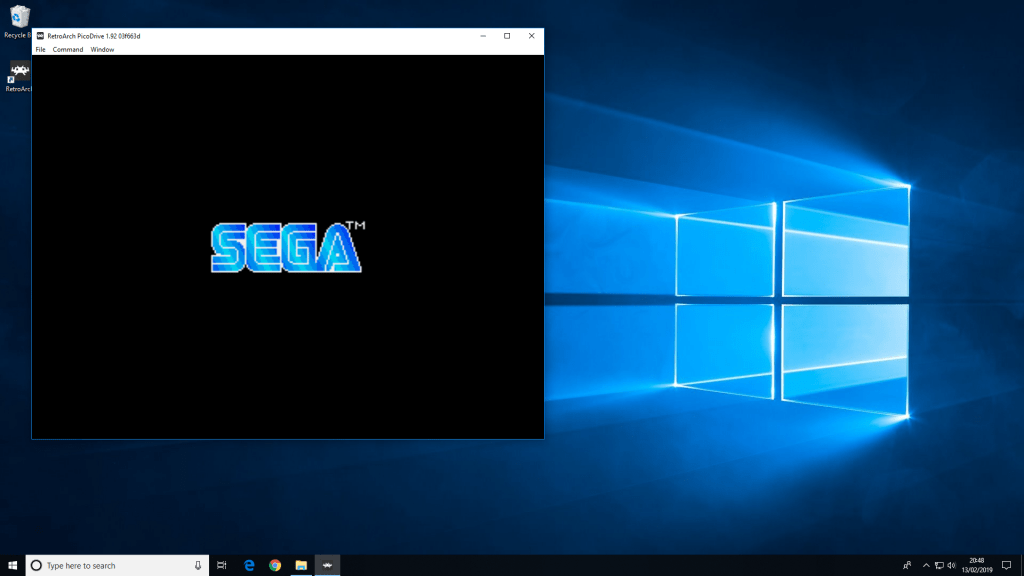 Need a controller to play games on RetroArch? Then look no further than our recommendations on the Best Retro Controllers for Retro Gaming.
A lifelong avid gamer and computing enthusiast, Matt has decades of Retro Gaming experience. Now over 40 years old, Matt now even considers himself retro, but fortunately, nobody has developed a Matt emulator (not yet at least!).