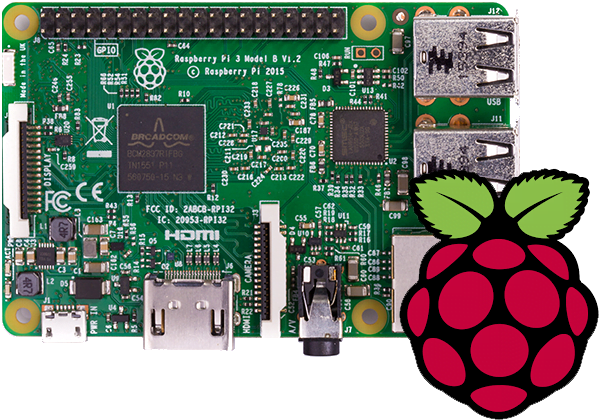 You may have heard about the Raspberry Pi, it is a credit-card-sized single-board computer.  It has become popular with tech enthusiasts, for educational use and especially with Retro Gamers.  It is cheap, powerful and very customisable, making it perfect for a dedicated Retro Gaming device.
To play games, you will need to install Retropie. Retropie emulates over 60 systems including. Atari 2600, Sega Master System, Mega Drive, NES, SNES, Amiga, N64 and PlayStation.
Here you will find what you need to buy, as well as links to guides on how to install Retropie. The software that turns your Raspberry Pi into a Retro Gaming powerhouse!
What do I need?
Raspberry Pi 3 Model B+ – The latest version at the point of writing is the Pi 4.  But we would still recommend the Pi 3 B+ over the Pi 4 currently as Retropie has not yet been fully migrated to the new Pi 4.
Micro SD Card – The larger in capacity the better, although 8GB will be enough to get you up and running.
AV or HDMI cable – The Raspberry Pi has both AV and HDMI outputs. This makes it suitable to use on any new TV or Monitor and also older CRT TV with composite and SCART connections.
Micro USB Cable and Power Supply Adapter – The Pi can be powered just by USB. Although for best reliability, it is better to have it plugged into a Micro USB mains adapter.
Gamepad/Controller – There are Retro styled USB controllers available, you can even use Xbox and PlayStation controllers.
Wireless Keyboard – This is not crucial, it is required if you want to carry out more advanced tasks. We would recommend getting one if only to make joining your wireless network easy.
A PC/Mac along with an SD or Micro SD Card Reader so you can download and install Retropie.
A Case  – This is not necessarily required, but will keep your Raspberry Pi protected.
That's quite the shopping list, isn't it! To make things simpler there are several retailers that sell Raspberry Pi starter kits.  This is an excellent way to get pretty much everything you need in one package.
How do I set up Retropie on my Raspberry Pi?
Once you have all of the above, you're ready to go.  There are several good guides online showing you how to install Retropie.  We recommend visiting the Retropie site and following their guide. Click here to visit retropie.org.uk.
A lifelong avid gamer and computing enthusiast, Matt has decades of experience in the field, so producing retro orientated content for How To Retro comes is second nature to him. Now over 40 years old, Matt now even considers himself retro, but fortunately, nobody has developed a Matt emulator (not yet at least!).