Released in 1989 in the US/Japan and in 1990 in Europe, the Game Boy is another hugely successful console from Nintendo.
System Overview
The Game Boy was the first truly popular handheld gaming console. Its ability to allow users to take their favourite Nintendo franchises with them on the move proved extremely popular upon its release. As a concept, it set the standard for what handheld gaming should be. The monochrome screen, whilst basic and without a backlight, meant that the Game Boy was able to deliver extremely good battery life. This was to prove an absolutely critical sales point, especially when you look at later competitors such as the Sega Game Gear and Atari Lynx.
The Game Boy benefitted from a library of over 1,000 games in its lifetime. It also saw itself relaunched several times as revisions. This includes multiple colour variants and the more compact Game Boy Pocket. This was released in 1996 and took only two AAA batteries but still delivered a healthy 10 hours gameplay.
From a technical standpoint, many Game Boy games can be seen as real achievements. The systems CPU is a custom-made Sharp LR35902 and has just 8k of RAM and Video RAM. A great example of the amount of game that could be crammed into the game cartridge is looking at Donkey Kong Land. This is a conversion of the SNES game and is hugely impression running on the modest Game Boy hardware.
The system stayed in retailers until as late as 2003.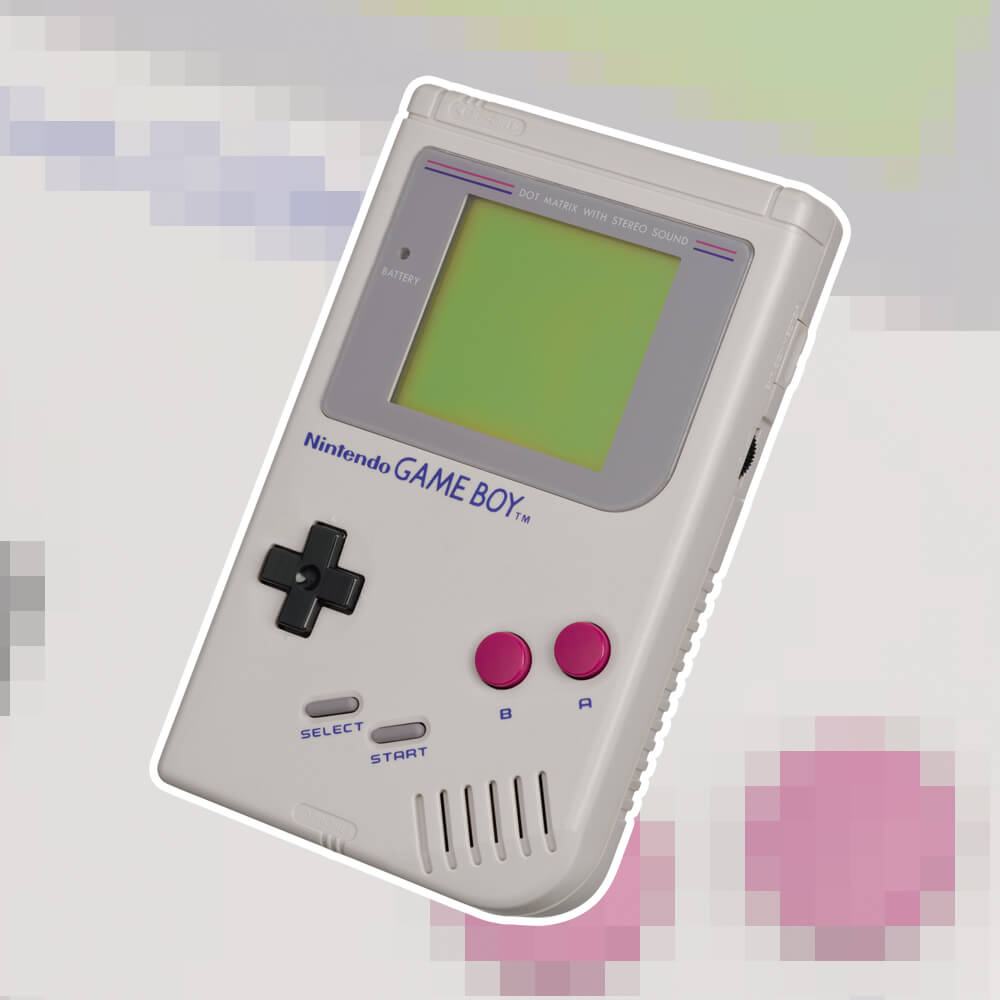 WHERE TO BUY THE Nintendo Game Boy
How to Emulate this system?
Nintendo Game Boy emulation is reasonably well catered for, we recommend taking a look at RetroArch if you are seeking an all in one solution. RetroArch emulates a large number of systems including the Nintendo Game Boy. RetroArch is a front end that utilises emulator 'cores', it is reasonably easy to use and has lots of good supporting documentation on how to use it. RetroArch is available across a number of platforms including Windows, Mac, Android, iOS, Raspberry Pi and many consoles. Take a look at our quick start guide for RetroArch which can get you up and running in 5 minutes.
Also, check out the other Nintendo Game Boy emulators we enjoy using:
| Emulator | Description | Platform |
| --- | --- | --- |
| Visual Boy Advance | Visual Boy Advance emulates Game Boy, Game Boy Color & Game Boy Advance handheld consoles. | Windows |
Raspberry Pi Nintendo Game Boy Emulator
The Raspberry Pi is a compact single board computer which has become very popular for emulating retro computers and consoles. You can buy the Pi very cheaply and has a whole community supporting and building accessories and applications that are compatible with.
Significantly, for Retro Gaming enthusiasts, the Raspberry Pi offers fantastic all round emulation of many systems. It offers the ability to play Nintendo Game Boy games on HDTVs via HDMI or older CRT TVs via composite outputs. Combining the Raspberry Pi with Retropie, you have a device capable of emulating anything from the Atari 2600 to the Sony PlayStation.
Check out the different Raspberry Pi packages you can pick up on Amazon using the button below.