Released across the world from 1996 to 1997, the Nintendo 64 is the successor to the SNES.
Nintendo 64 was considered controversial at the time because Nintendo opted to stick with cartridges over the quick developing CD-ROM. This was primarily driven by Nintendo's concerns over losing control of the cartridge licence and production process. This was still very profitable for them. Nintendo cited that piracy was their main concern, however. The cartridge approach still had some fans though, with the medium being able to deliver faster load times.
The N64 is a fifth-generation console which saw 3D gaming popularised. Super Mario 64 is one game that is considered a pioneer of the third-person 3D game.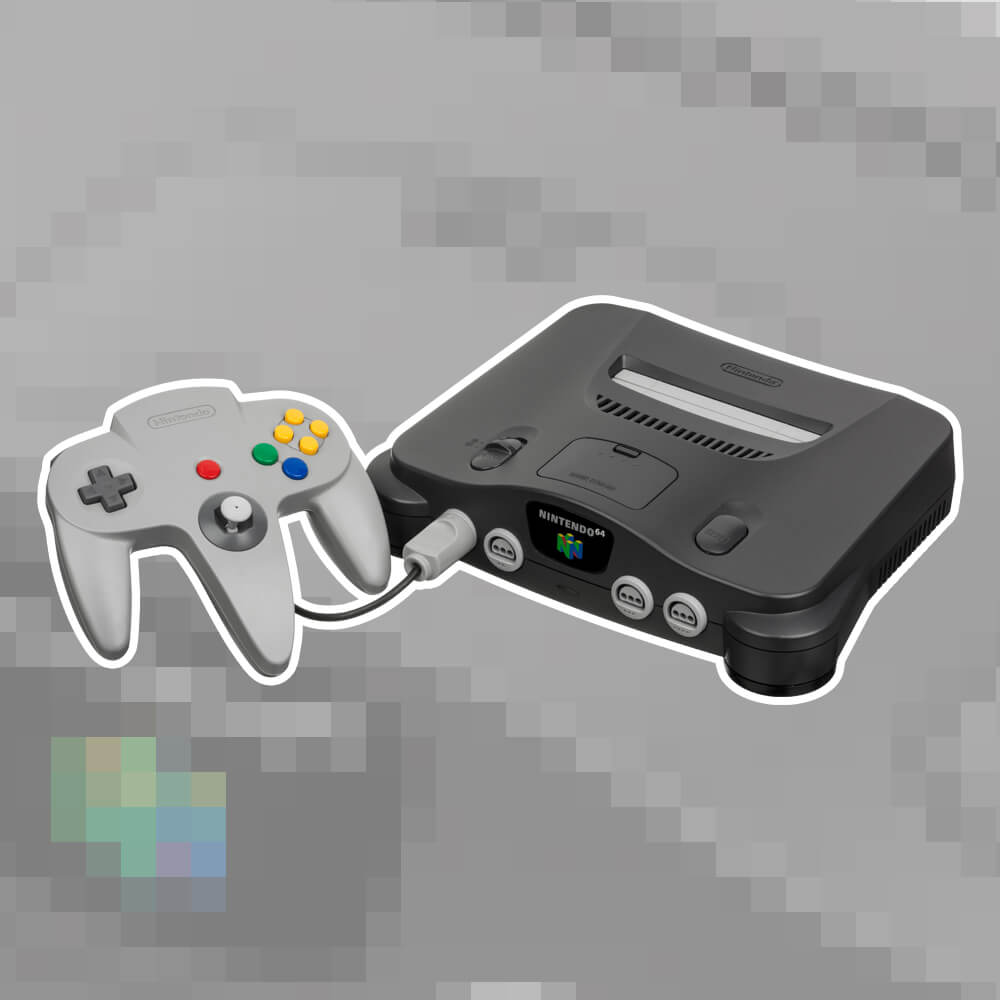 Nintendo lost a significant amount of market share due to releasing the N64 as late as 1996. This provided the Sony PlayStation with a chance to gain almost a two-year head start. Perhaps naivety from Nintendo, and to be fair Sega too. Nobody expected Sony to deliver a console that was trailblazing in technical terms as well as Sony's commercial arrangements with developers.
The Nintendo 64 continued to retail until 2003.
How To Emulate This System?
Nintendo 64 emulation is reasonably well catered for, we recommend taking a look at RetroArch if you are seeking an all-in-one solution. RetroArch emulates a large number of systems including the N64. RetroArch is a front end that utilises emulator 'cores', it is reasonably easy to use and has lots of good supporting documentation on how to use it. RetroArch is available across a number of platforms including Windows, Mac, Android, iOS, Raspberry Pi and many consoles. Take a look at our quick start guide for RetroArch which can get you up and running in 5 minutes.
Also, check out the other Nintendo 64 emulators we enjoy using:
| Emulator | Description | Platform |
| --- | --- | --- |
| Project64 | Project64 is a popular N64 emulator for Windows & Android devices | Windows / Android |
A lifelong avid gamer and computing enthusiast, Matt has decades of Retro Gaming experience. Now over 40 years old, Matt now even considers himself retro, but fortunately, nobody has developed a Matt emulator (not yet at least!).