Released in 1982, the Commodore 64 is Commodore's second personal home computer.
About The Commodore 64
The C64 is officially the world's best-selling home computer, although the exact figure is hard to verify. It commanded a leading position in the affordable home computing market for many years. C64 sales outperformed other big names such as Apple & IBM whose products could not compete in terms of price versus ability.
There are two versions of the Commodore 64, the original 'breadbox' design and the Commodore 64C, released in 1987. The Commodore 64C essentially is just a redesign with some minor changes to the hardware.
This did include the SID sound chip updates to now use the MOS 8580 chip. Unfortunately, it adversely affects the way it outputs samples, which output at a much lower volume than the chip sounds.
Other variations of the C64 do exist, such as the 64GS and 'portable' SX-64.
Utilising the MOS 6510 as its main processor, the C64 clocked in at @ 1mhz with a total of 64k RAM.
Of course, no system is successful just on hardware alone. The Commodore 64 benefitted from a huge amount of developer support. This was assisted by Commodore building relationships with developers and providing detailed documentation to them in advance, whereas competitors such as Atari did not. This paid off handsomely as the system was able to launch with a lot of strong software titles.
The Commodore 64 was technically succeeded by the Commodore 128 but remained in production until 1994.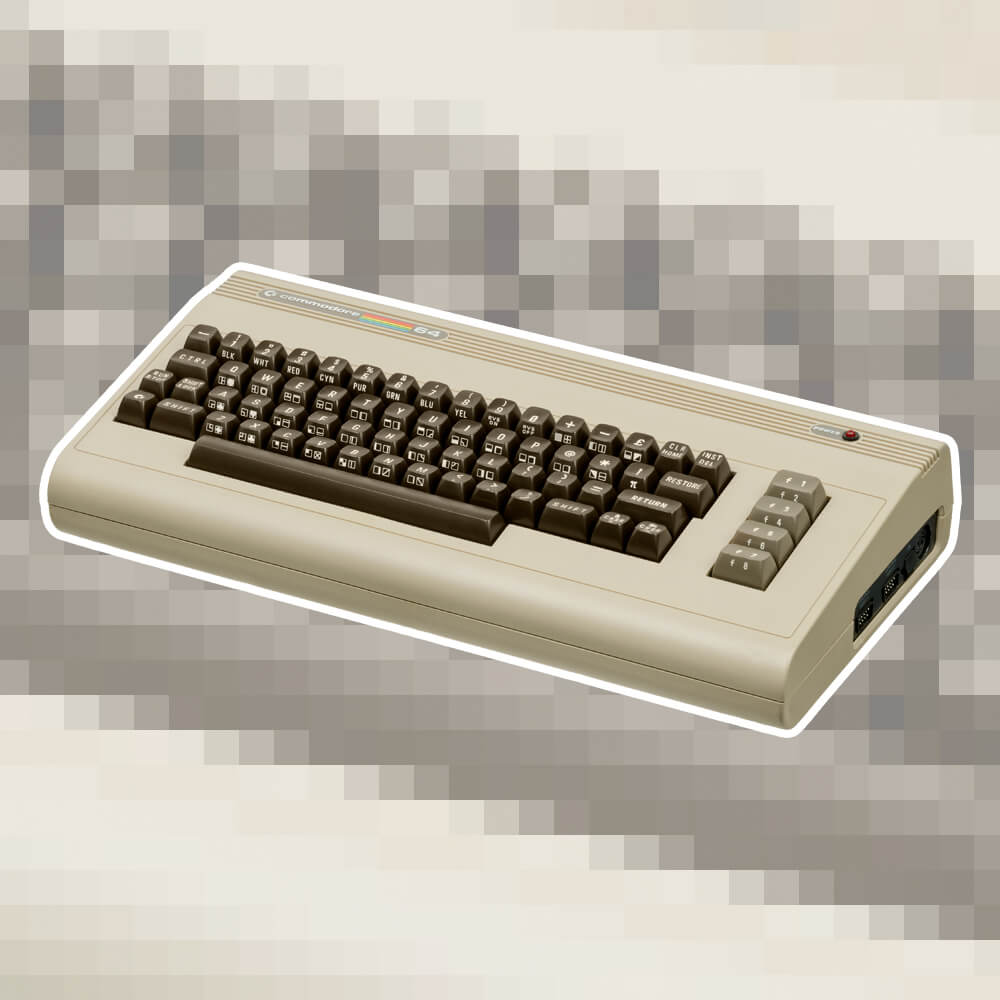 How To Emulate This System?
Commodore 64 emulation is reasonably well catered for, we recommend taking a look at RetroArch if you are seeking an all-in-one solution. RetroArch emulates a large number of systems including the Commodore 64. RetroArch is a front end that utilises emulator 'cores', it is reasonably easy to use and has lots of good supporting documentation on how to use it. RetroArch is available across a number of platforms including Windows, Mac, Android, iOS, Raspberry Pi and many consoles. Take a look at our quick start guide for RetroArch which can get you up and running in 5 minutes.
The king of Commodore emulation has long reigned in the form of VICE (the Versatile Commodore Emulator). VICE provides emulation of pretty much all of Commodore's systems except the Amiga.
It is the most complete all-in-one Commodore system emulator package available. We definitely recommended VICE as a single point to emulate most Commodore systems.
| Emulator | Description | Platform |
| --- | --- | --- |
| VICE | The most configurable and advanced Commodore emulator, emulating a number of Commodore systems including the Commodore 64. Certainly recommended if you want to play around with more in-depth settings. | Windows / OSX / Linu |
A lifelong avid gamer and computing enthusiast, Matt has decades of Retro Gaming experience. Now over 40 years old, Matt now even considers himself retro, but fortunately, nobody has developed a Matt emulator (not yet at least!).