The Commodore 64 GS, or C64GS for short, is a cartridge-based keyboardless version of the Commodore 64. Released in 1990, this was Commodore's attempt at jumping on the console bandwagon started in the late 1980s.
System Overview
Simply designed as a base unit that takes cartridges and 2 joystick ports, it lacked the standard keyboard of the C64. This meant that any full cross-compatibility with any C64 cartridge game could not be guaranteed as some games required a keyboard.
Ultimately, the system was a huge failure due to the now ageing, redundant hardware specification of the Commodore 64 GS. Game cartridges although loaded much quicker than tapes were its Achilles heel, purely in cost terms. Consumers could simply go and purchase an already cheap C64C computer and purchase the tape versions of games at a fraction of the price.
Considered a significant commercial failure, the Commodore 64 GS has become something more of a cult classic. Many software titles were promised by developers in the run-up to its release, only 28 games officially released during the system's life.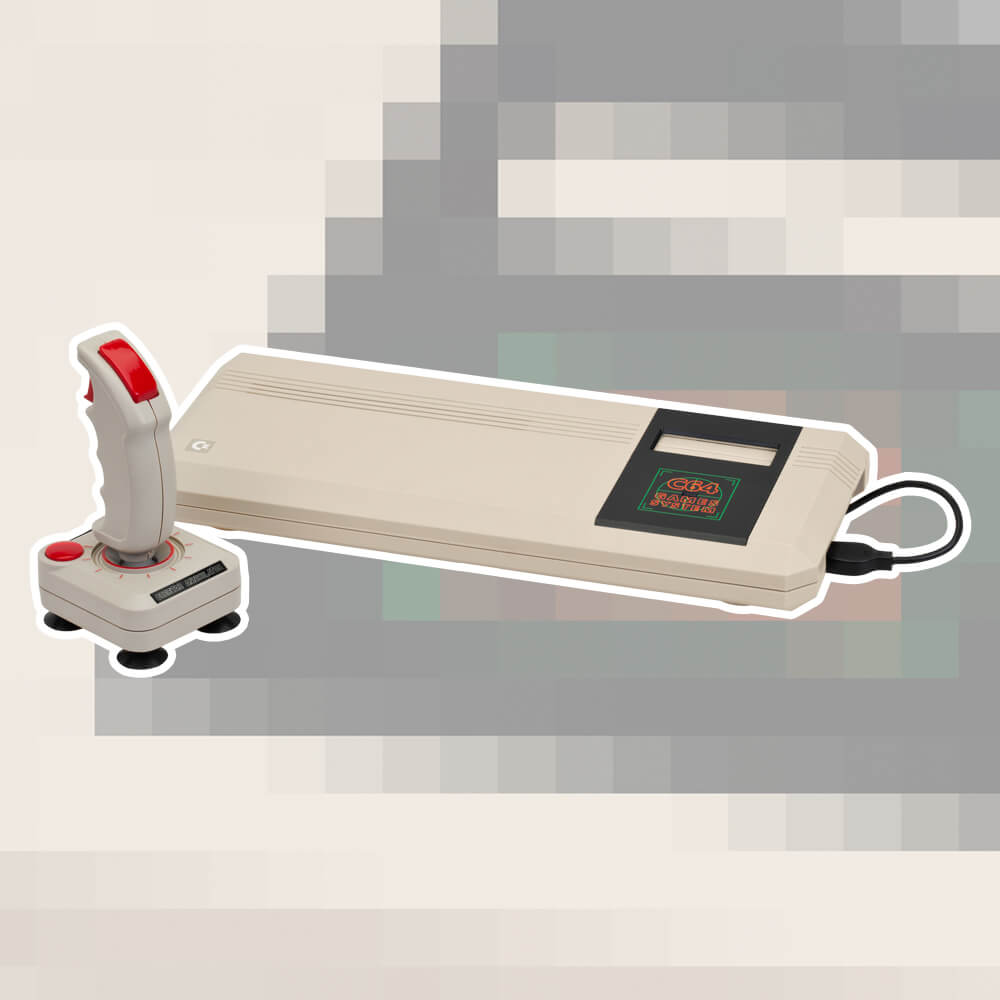 WHERE TO BUY THE Commodore 64 GS
How to Emulate this system?
Commodore 64 GS emulation is reasonably well catered for, we recommend taking a look at RetroArch if you are seeking an all in one solution. RetroArch emulates a large number of systems including the Commodore 64 GS. RetroArch is a front end that utilises emulator 'cores', it is reasonably easy to use and has lots of good supporting documentation on how to use it. RetroArch is available across a number of platforms including Windows, Mac, Android, iOS, Raspberry Pi and many consoles. Take a look at our quick start guide for RetroArch which can get you up and running in 5 minutes.
The king of Commodore emulation has long reigned in the form of VICE (the Versatile Commodore Emulator). VICE provides emulation of pretty much all of Commodore's systems except the Amiga.
It is the most complete all in one Commodore system emulator package available. We definitely recommended VICE as a single point to emulate most Commodore systems.
| Emulator | Description | Platform |
| --- | --- | --- |
| VICE | The most configurable and advanced Commodore emulator, emulating a number of Commodore systems including the Commodore 64 GS. Certainly recommended if you want to play around with more in depth settings. | Windows / OSX / Linux / Android |
Raspberry Pi Commodore 64 GS Emulator
The Raspberry Pi is a compact single board computer which has become very popular for emulating retro computers and consoles. You can buy the Pi very cheaply and has a whole community supporting and building accessories and applications that are compatible with.
Significantly, for Retro Gaming enthusiasts, the Raspberry Pi offers fantastic all round emulation of many systems. It offers the ability to play Commodore 64 GS games on HDTVs via HDMI or older CRT TVs via composite outputs. Combining the Raspberry Pi with Retropie, you have a device capable of emulating anything from the Atari 2600 to the Sony PlayStation.
Check out the different Raspberry Pi packages you can pick up on Amazon using the button below.