The Retro Game Streaming Subscription Service
Game streaming, cloud gaming, gaming on demand, whatever you want to call it, your first thoughts might be, uh oh what have we got here, another OnLive? We are still waiting for a streaming service that is game-changing, but typically, they end up being a sub-par laggy experience.
So far, Cloud Gaming has been a bit of a letdown, but not without showing signs of promise. PlayStation Now has all the ingredients of modern, cutting-edge service, but its performance has been disappointing. (Although Sony wants to address this with their recently announced partnership with Microsoft).
Also, courtesy of the recent Google Stadia announcement, Cloud Gaming is back in the minds of gamers. who will be looking for high-performance, instant access to AAA titles? Can Antstream Arcade successfully jump aboard the streaming bandwagon?
Antstream Arcade is coming from a different angle. Off the back of their successful Kickstarter campaign, they are promising a high-performance game streaming experience across a number of modern platforms.
But rather than serving the latest AAA titles, they are launching as the world's first retro game streaming subscription service. They proclaim "No downloads, no fiddly emulators, just instant streaming",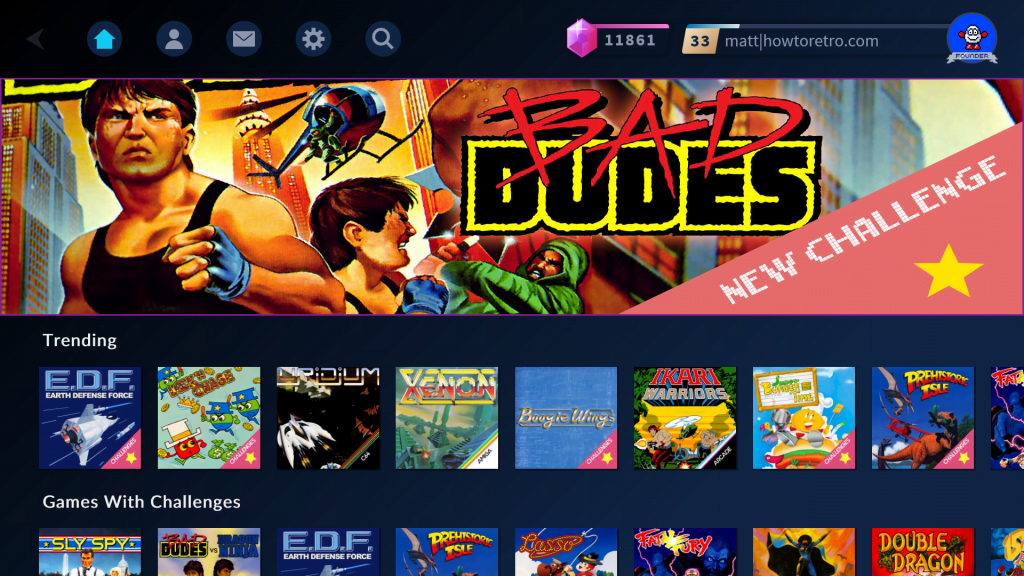 Retro has become huge in recent years, and it's no longer the hardcore retro gamers who are seeking ways to play their old favourites. Antstream realises this and has designed its service with both the casual and more established retro gamer audience in mind.
What Systems Is Antstream Arcade Available On?
Antstream Arcade at the time of writing is in early access. Backers of their Kickstarter campaign who backed early access tiers obtained their logins ready for the 28th May. Antstream Arcade is available as part of early access on;
Windows
Xbox One
Android Tablet / Mobile / TV
Amazon FireTV / Tablet
Max OSX
Quite a decent selection. It is worth noting that there is a PS4 version coming, thanks to the Kickstarter stretch goal. iOS versions are also on their roadmap with no current ETA, this is likely due to the strict guidelines Apple enforce on the App Store rather than any kind of development challenges.
Traditionally, aside from owning the original computers and consoles, the home of Retro Gaming tends to be on the PC. Emulation is at its most readily available on the PC and is where the majority of retro emulation enthusiasts operate.
Console versions of Antstream Arcade certainly will provide greater reach in Antstreams efforts to promote their service. Whilst fewer people own PCs these days, many own these consoles, so with Xbox One and the PS4 version coming, this is a great place for them to be in terms of targeting the most casual gamer.
What Retro Games / Systems are on Antstream Arcade?
Antstream Arcade currently focuses on systems that were at their most popular in the UK and Europe in the 80s and 90s. This includes the ZX Spectrum, Commodore 64, Commodore Amiga, Sega Mega Drive as well a number of arcade games.
The games library is something which upon first viewing, you may not recognise many of the games. This for me is more of a blessing rather than a curse. Don't get me wrong, there are classics in there such as Cannon Fodder, Dizzy, and Sensible Soccer.
But one of the real beauties of Antstream Arcade is the fact that there are many lesser-known games. It just stops you from going for the same old choices as you would in your favourite emulator. I feel more compelled to try out something I've never played before, or have my memory jogged by a piece of old artwork I'd totally forgotten about.
This is where I can see Antstream being popular with the more hardcore user. Whilst Antstream Arcade may not be a complete 30,000 ROM collection that you may find in a Retropie image, it offers more of an experience.
Antstream Arcade is a curated list of games that all have been given attention in terms of ensuring the controls have been mapped to your controller of choice. This includes keyboard mappings, original artwork, game descriptions, and developer credits.
It does come across as a labour of love. Care and attention have been applied to ensure it is simply not a big random list of unknown games.
Antstream Arcade design & UI
The interface is nice and simple. Kind of resembling Steam Big Picture Mode, the UI is easy to navigate and understand. All of the navbar icons allow me to quickly identify the relevant menus. The games all have good artwork and are easy to access via the tiled menu system.
The search feature, whilst very rudimental at this point in time seems to work perfectly well. Having used Antstream Arcade for a decent amount of time, for a first release, everything is perfectly accessible.
The only comment I would have at this stage is that not every system or category is available on the main menu. I expect filtering and other UI enhancements will no doubt be on the way with future updates.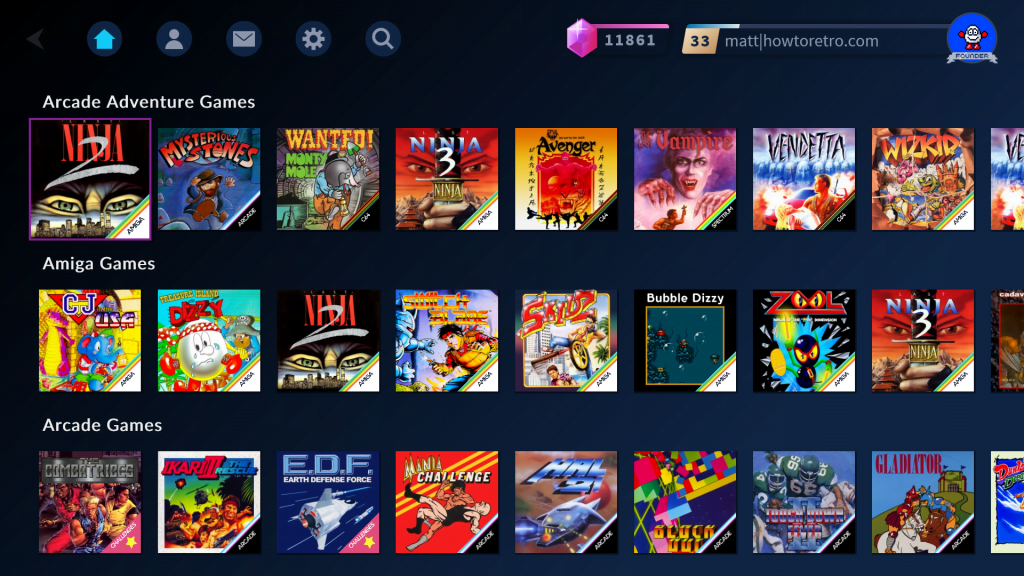 Multiplayer, Challenges & Achievements
A really nice feature of Antstream Arcade is the implementation of challenges, achievements, and high score tables. They have seamlessly integrated a reward and achievement system into games that of course, do not natively accommodate this.
Seriously, it is really impressive. It brings an element of competition to the games in a way that emulation does not do. It has made me want to go back, again and again, to try to beat my previous attempt. Simply select a game, go to the challenge you want (some require unlocking), and give it a shot. You get a count-in of 3,2,1 and then off you go! It is such a fun addition!
Players pick up gem rewards as well as XP for challenges you complete at a bronze, silver or gold standard. There are already plenty of challenges live in early access, with more appearing all the time.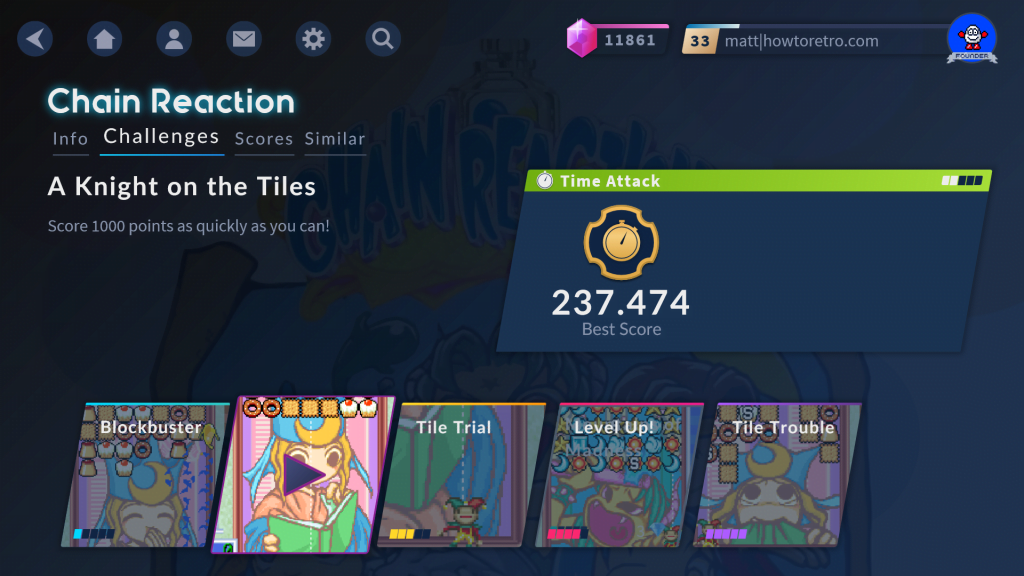 You can compare achievements and high scores easily by visiting the scores section of each game. Here you can also follow individuals so you can track their progress too. You can also challenge other Antstream Arcade users. Simply select your game and challenge, then search and select your opponent. They will be notified of your challenge and can then respond and try to beat your best effort!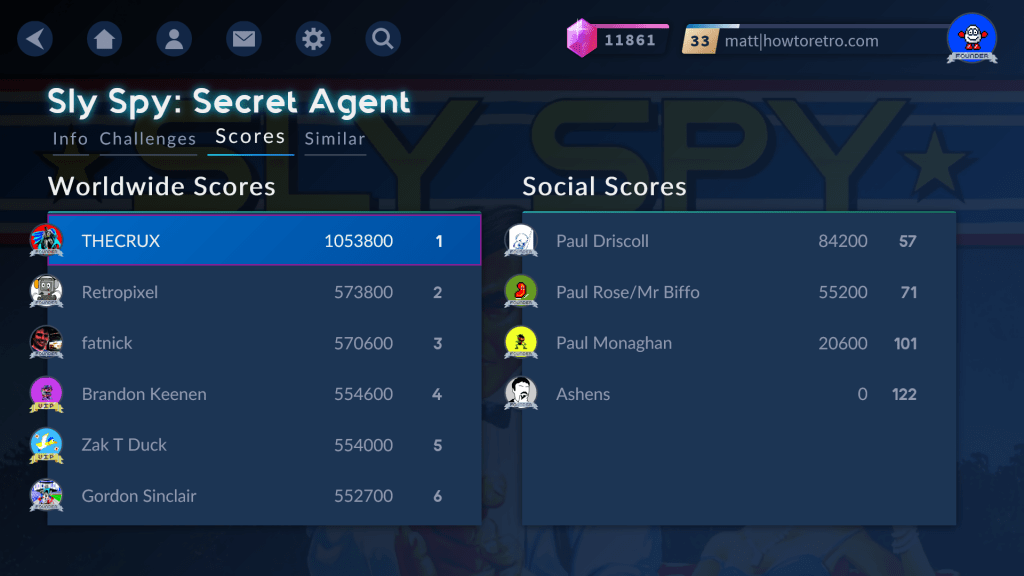 In terms of real-time multiplayer, it is understood that the Antstream development team is currently looking at local and online multiplayer. This is something that will be a welcome addition once it's ready to go.
How Is the Streaming Quality and Is There Any Controller Lag?
Antstream recommends at least a 4G, wifi or ethernet connection to use Antstream Arcade. There is, of course, the caveat that mobile network use may not provide an optimum experience. This is absolutely fair, although, with a solid 4G data connection I have managed to get good performance.
The majority of my play though has been on the PC with both wifi and ethernet connections. The good news is that performance has been very solid on both wireless and wired connections. Occasional artefacts occur but are rare. Overall, things look and perform very impressively.
Now here's the really impressive part, controller latency. It barely exists! Well, I mean there is obviously some, but it is way better than I had ever imagined! I am not even going to get into demonstrating specifics, I believe you are best to just test things yourself.
Any perceivable lag really does get managed in your own head whilst playing. A great test for me was to give Pinball Dreams a try, the whole time playing felt completely natural. Equally, with a few minor early access bugs aside, all other games I've played have been just as good an experience.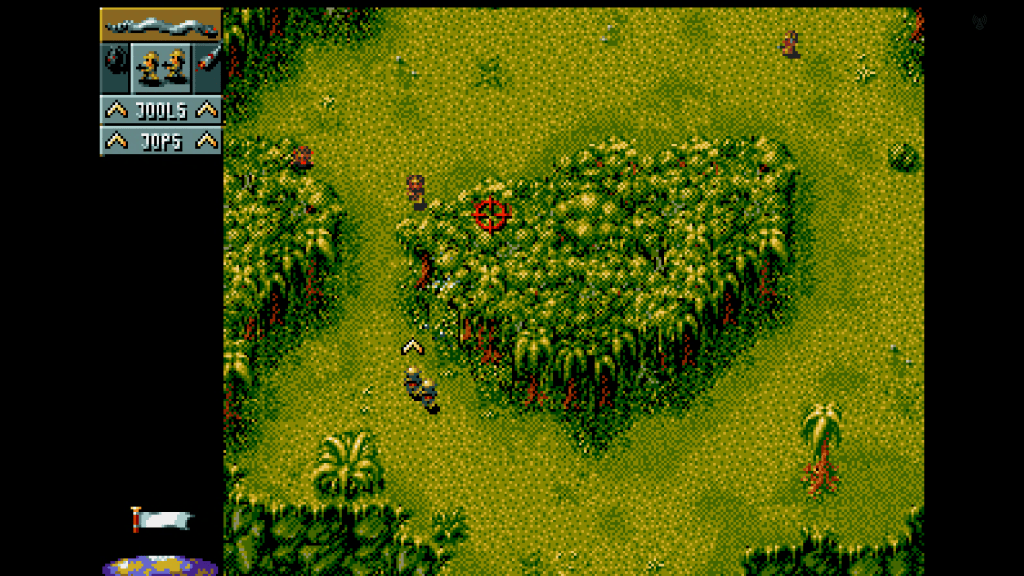 Antstream Arcade Launch Date and Pricing
Antstream Arcade is launching 1st July 2019 UK launch (with other regions' dates TBC) at a price of £9.99 per month or a reduced £7.99 per month for a full year. The pricing is reasonable and in line with other online streaming services. In my view, it will be beneficial for them to publicise their roadmap of what games/systems are in the pipeline.
Whilst I am very much enjoying the service at the moment, It would be extra enticing to know what new games are coming monthly.
It is especially worth mentioning the absolutely flawless support and community team at Antstream who are working on the ticket system and discord channel. Any questions I have had have been answered immediately and with enthusiasm.
It is a relatively small team behind Antstream Arcade, but the upside is they are all very passionate and professional about their product. Their enthusiasm is genuine, it has been a refreshing experience from the fairly stock social interactions you tend to get with big corporations. Long may it continue!
Time will tell how the service goes down within the wider retro community, which has a tendency to be quite negative. For me, Antstream Arcade complements my existing set-up of original hardware and emulation. It has potential. In reality beyond the retro community, it will need to excel in terms of the range of games and systems.
But for now, with Google Stadia's questionable pricing structure and a hugely enthusiastic retro audience, Antstream may not only jump on the streaming bandwagon, but they may also end up being in the driver's seat, showing the bigger players how it's done with good old fashioned enthusiasm, skill and hard work.
Visit https://www.antstream.com for more details on how to register.
A lifelong avid gamer and computing enthusiast, Matt has decades of Retro Gaming experience. Now over 40 years old, Matt now even considers himself retro, but fortunately, nobody has developed a Matt emulator (not yet at least!).